JRM's NR4 Subaru dominates production class at Wales Rally GB
DAVENTRY, UK 15.11.15: JRMs brand-new NR4-spec Subaru WRX STI made a stunning FIA World Rally Championship debut at Wales Rally GB this weekend, finishing 20th overall, winning the production category by more than five minutes and beating a number of R5-specification cars into the bargain.
JRM was commissioned by Subaru of America to build an NR4 car for seven-time Rally America Champion David Higgins to drive in Wales. The car featured a nostalgic livery to celebrate the 20th anniversary of Colin McRaes world championship title success with Subaru in 1995 and was run by Subaru Rally Team USA/Vermont SportsCar officials in Wales, with technical support from a team of JRM engineers.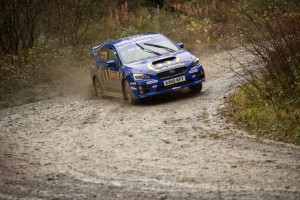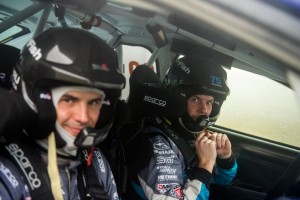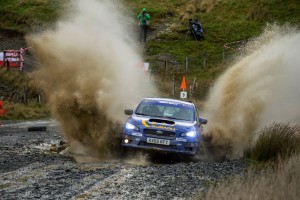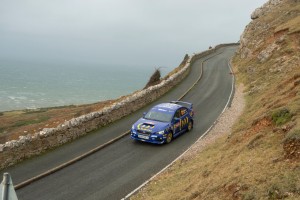 Although Higgins hadnt driven a production rally car for three years, he and co-driver Craig Drew were the class of the NR4 field at Wales Rally GB and led for all 19 stages. They also showed a clean pair of heels to leading WRC 2 Production Cup title contenders Max Rendina and Gianluca Linari who could only finish third in category.
Higgins said: It was a rally of survival in the weather conditions that greeted us but once we realised we were setting the fastest times in the production class, we knew we had to stay there and we couldnt have hoped for more from the car and everyone that was involved in making this event possible. Everything ran like clockwork and that's credit to everyone at Subaru Rally Team USA, Vermont SportsCar and JRM. It was a fantastic team effort."
Higgins was particularly pleased with how reliable his JRM-built Subaru proved to be on the demanding Welsh stages and felt the car could have gone even faster if the conditions had been different.
He said: We know all about the latest WRX STI chassis because we have one as our recce car in the US. The base product is absolutely fantastic and its amazing how quickly the car was built by the guys at JRM and how well it ran.
The impressive thing is that we all know there was more performance to be had if time had allowed us to make some additional set up changes, but we felt it wasnt worth taking any risks with the lack of servicing opportunities on the event. So to win so convincingly under those conditions is fantastic.
Steve Smith, JRM Senior Sales Manager, said: This has been the best possible debut for our brand-new NR4-spec Subaru and its been a pleasure to be part of this Subaru of America programme.
Finishing 20th overall on what was the cars first-ever gravel event is a phenomenal achievement, particularly as weve finished ahead of eight R5 cars and a couple of S2000 machines that are supposedly faster and more robust than a production-spec Subaru.
I think Davids success in Wales has illustrated that our Subaru is a strong and hugely competitive package that can be relied upon to deliver against the toughest competition that even the world championship has to offer. Thats a huge endorsement for production rallying and shows that our latest-specification Subaru has brought a new level of performance to the category."
Rob Weir, Subaru of America Motorsport Marketing Manager, said: Our primary goal was to enter Wales Rally GB as a tribute to Colin McRae and our strong rally heritage, but in the back of our minds we wanted a strong result as well.
JRM did a great job preparing the 2015 NR4 WRX STI at such short notice to handle the tough conditions we faced as this rally. The drivers, car and crew were flawless we cant thank them enough.
Photo credit: www.subaru.com/rally
17th November 2015