Goodridge interview sponsored driver, Harry Tincknell, at The Goodwood Festival Of Speed
So what's it like to be an internationally recognised racing driver, 2014 winner of Le Mans and current competitor in the World Endurance Series at the age of 25?
We interviewed Goodridge sponsored racing driver Harry Tincknell at the Goodwood Festival Of Speed to find out more!
So Harry, what inspired you to get into motor racing?
I have watched Formula One on TV since I was 4 years old and always supported Mika Hakkinen. When he was winning his World Championships in 1998 & 1999 I was 7/8 years old and this is when I wanted to emulate him. This coincided with a family holiday where there was a kart track opposite the hotel. I went there everyday and the rest is history.
When did your career turn professional?
I've just been focusing solely on my race career since I was 16 and finished my GCSEs. But I was still unproven in single seaters so was always having to bring sponsorship to the teams I was racing for as I learnt my craft. My first full time factory contract was with the Nissan LMP1 team in 2015. 
Tell us what's it like to be a successful racing driver in your early twenties? Sometimes racing against people twice your age.
It's absolutely fantastic because I've had some great successes already such as winning Le Mans in 2014 and becoming European Champion last year but I still have the world at my feet and hopefully will have many more opportunities to win big races. In terms of age, I quite like being the youngest in the Ford Chip Ganassi Racing team and one of the youngest ever in the GT Pro. I've got a fantastic team mate in Andy Priaulx who I am learning so much off and at the same time I've been competing (and beating!) against the best GT drivers in the world which is great for my confidence and status.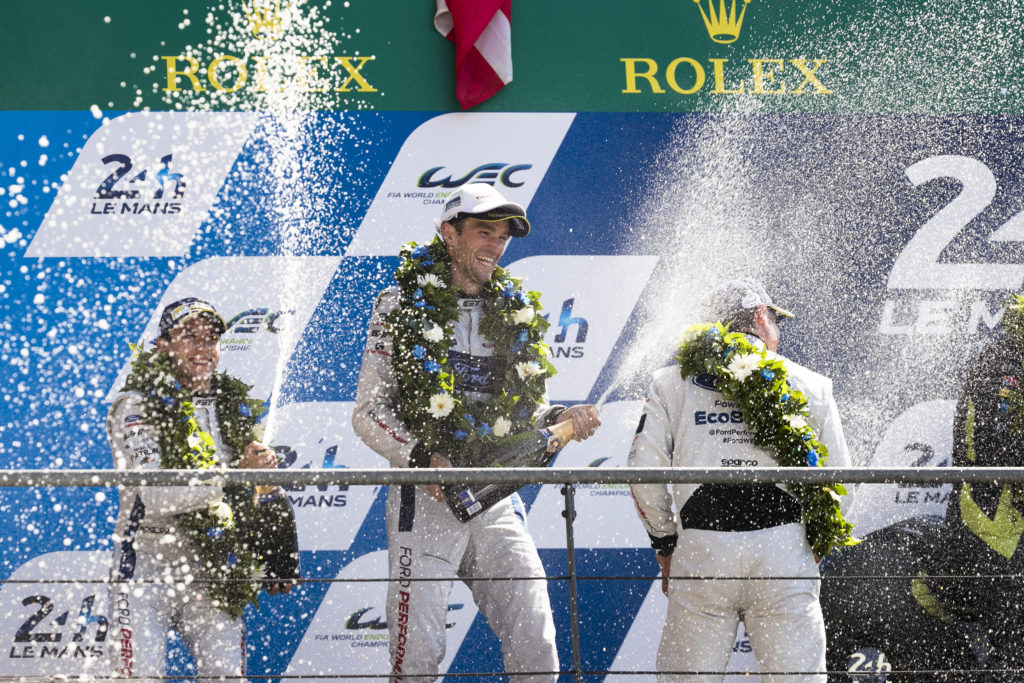 What do you do to be the best that you can be?
Every year I try and be fitter than the previous year. I think I'm definitely one of the fittest guys on the grid. I prepare as well as I can before every race, and make meticulous notes so I know what to do for next time. I try and absorb as much as I can from the team and my more experienced team mates and I always try to drive every lap as hard as possible, never leaving anything on the track.
What advice would you give to young aspiring racing drivers?
While F1 was my goal and is many driver's dream, looking at what is going on in other parts of the sport (sports cars, rally cross, Formula E, Indy Car etc) is very important so you can time your entry into these categories if you can't continue up the single seater ladder. You need to make an impact straight away, so planning and knowing everything about that area of the sport even 1 to 2 years before you end up transferring across allows you to make much better-informed career decisions.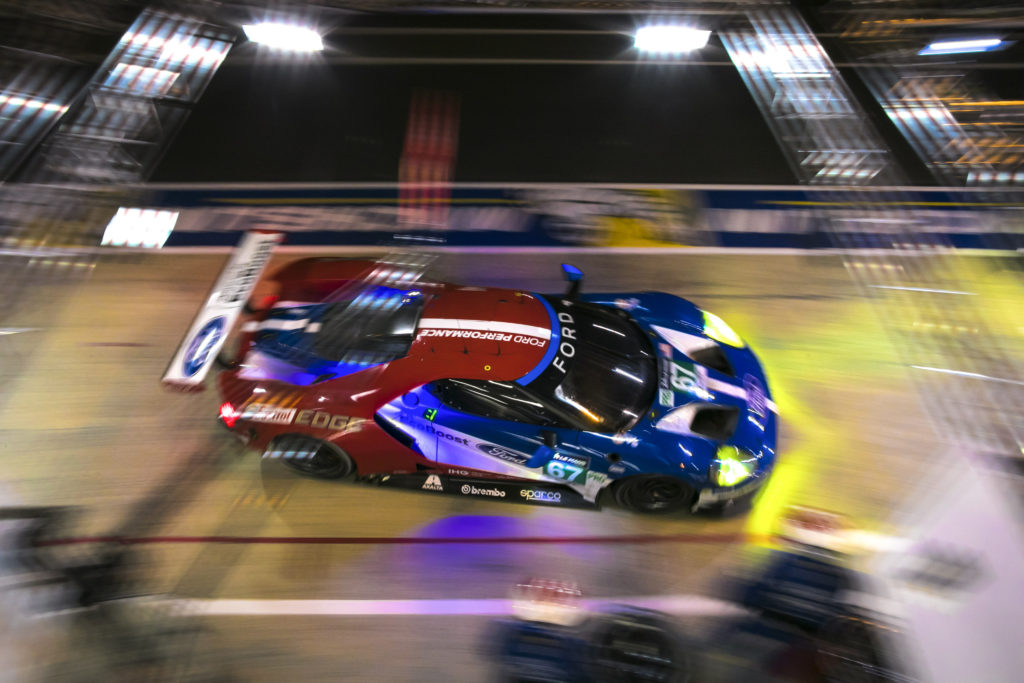 Describe the typical day in the life of Harry Tincknell, when not racing. 
I really don't have a typical day, it is always so varied. I fit my training in around my driving schedule and if I'm not driving I'll do 6/7 sessions a week, split between specialist racing driver training in the Pro Performance gym at Silverstone and being out on the road running and cycling. I do a lot of PR days for Ford, these can be anything from driving their road cars for upcoming ads or videos, employee and dealership visits, race car demos and many other things. I spend time with my personal sponsors and also organise all their hospitality at my races, whilst doing my own PR, so I am also busy on the laptop working and answering emails. When all that's done I might fit in a round of golf!
Why would you recommend Goodridge?
I'm currently leading the FIA World Endurance Championship with a Goodridge plumbed car. I've won Le Mans, a European Championship and five World Championship races in Goodridge plumbed cars! This shows that the products are world class and trusted by the best manufacturers and teams in the world and I've never had a DNF because of a failed Goodridge product. Long may it continue!
12th July 2017