Goodridge Ltd consolidates its Exeter-headquartered UK operation with a triumphant celebration
International firm, Goodridge Ltd, has consolidated its Exeter-headquartered UK operation with a triumphant celebration
Internationally renowned company, Goodridge, has celebrated the consolidation of its Exeter headquarters and manufacturing facility at new premises. The occasion was heralded by a champagne reception on Friday 11 July, attended by high profile figures from the automotive and motorsport sectors and Trudi Goodridge, wife of Goodridge's late founder and MD, Stuart Goodridge. Guests including Devon-based racing driver and Le Mans winner, Harry Tincknell, British Touring Car Championship Drivers, Matt Neal and Gordon Shedden, and former Exeter Chiefs player, Chris Bentley, enjoyed guided tours of the new facility in action and held their breath during a nail-biting performance from Goodridge-sponsored BMW Motorrad stunt rider, Mattie Griffin.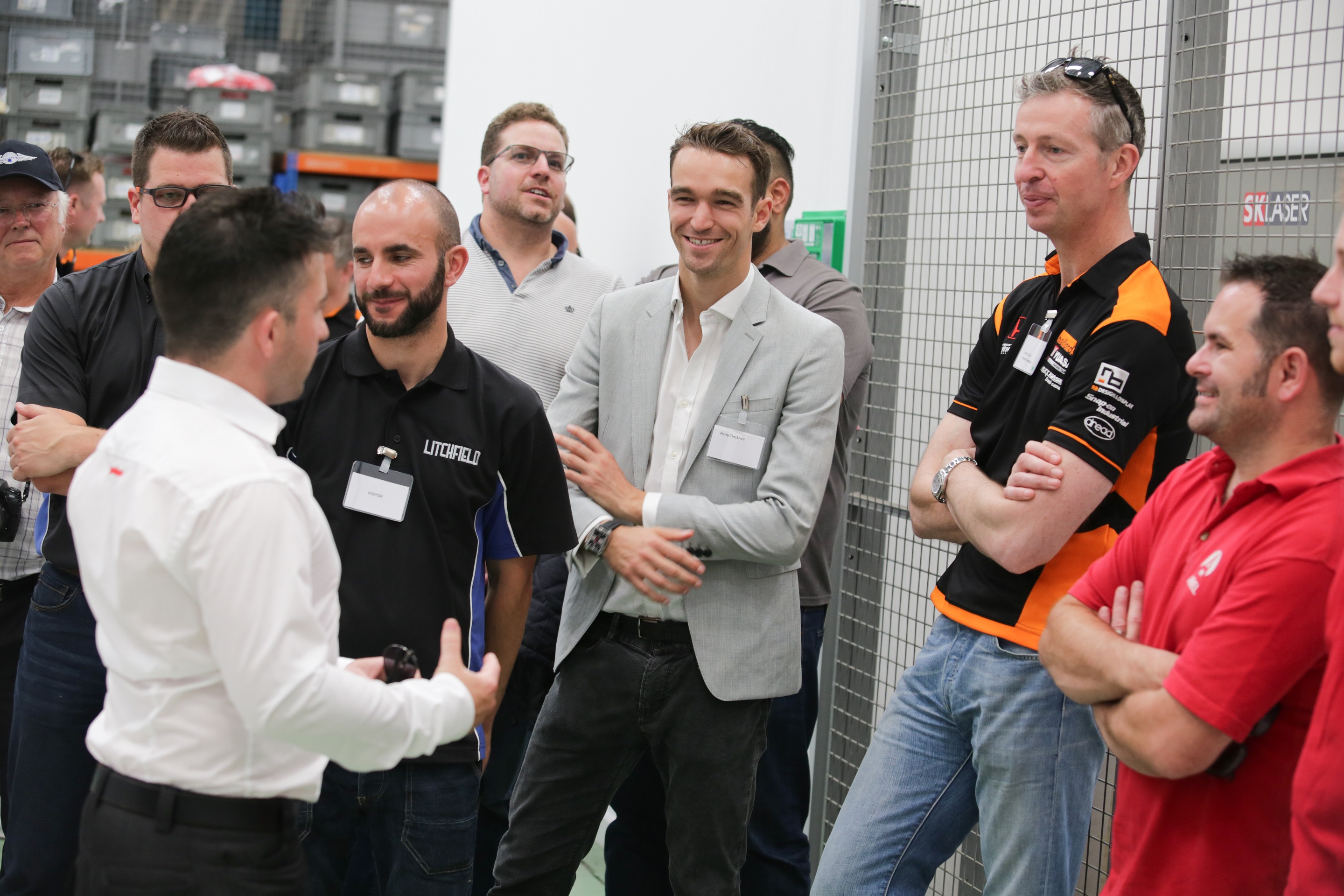 The Dart Building was officially opened by Trudi Goodridge who reflected on the company's successful journey. The grand opening was also a time to celebrate staff achievements as a number of sales, customer service and production staff received national certification in lean and continuous improvement through LEAD training. Their accomplishment marked a further step towards creating a lean and continuously improving operation led by employees' commitment to adding value. Colleagues also congratulated junior engineer James Moran who was presented with the Exeter College Apprentice of the Year award.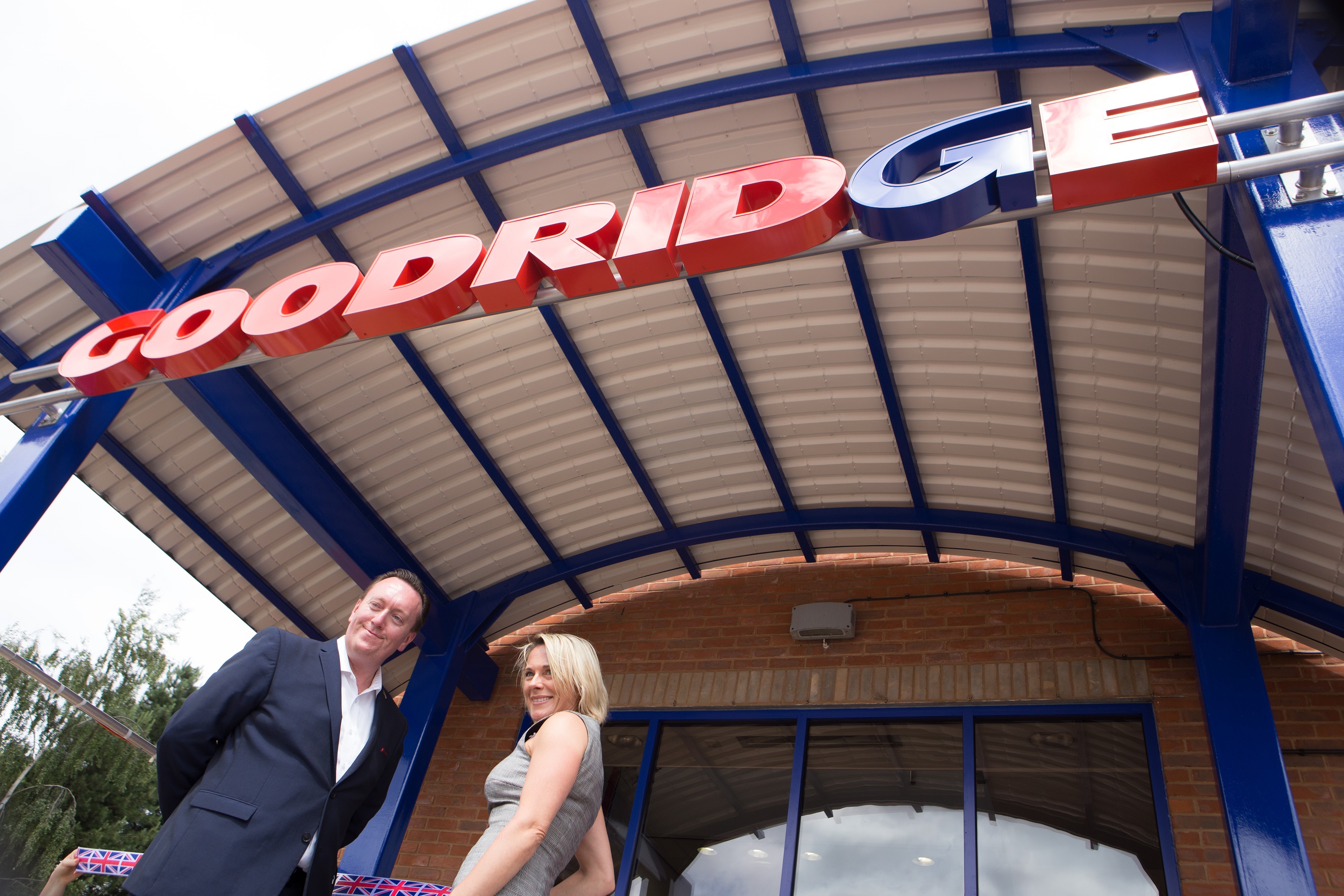 The unification of UK operations under a single roof marks a significant step forward in Goodridge's mission to grow group revenue in the run-up to the company's 50th anniversary in 2019. The new site on Exeter Business Park will provide space for all UK-based manufacturing activity, 148 staff and management personnel. The Dart Building site comprises over 6000m2 of lean designed work cell space, a purpose- designed office suite and new canteen facilities for employees.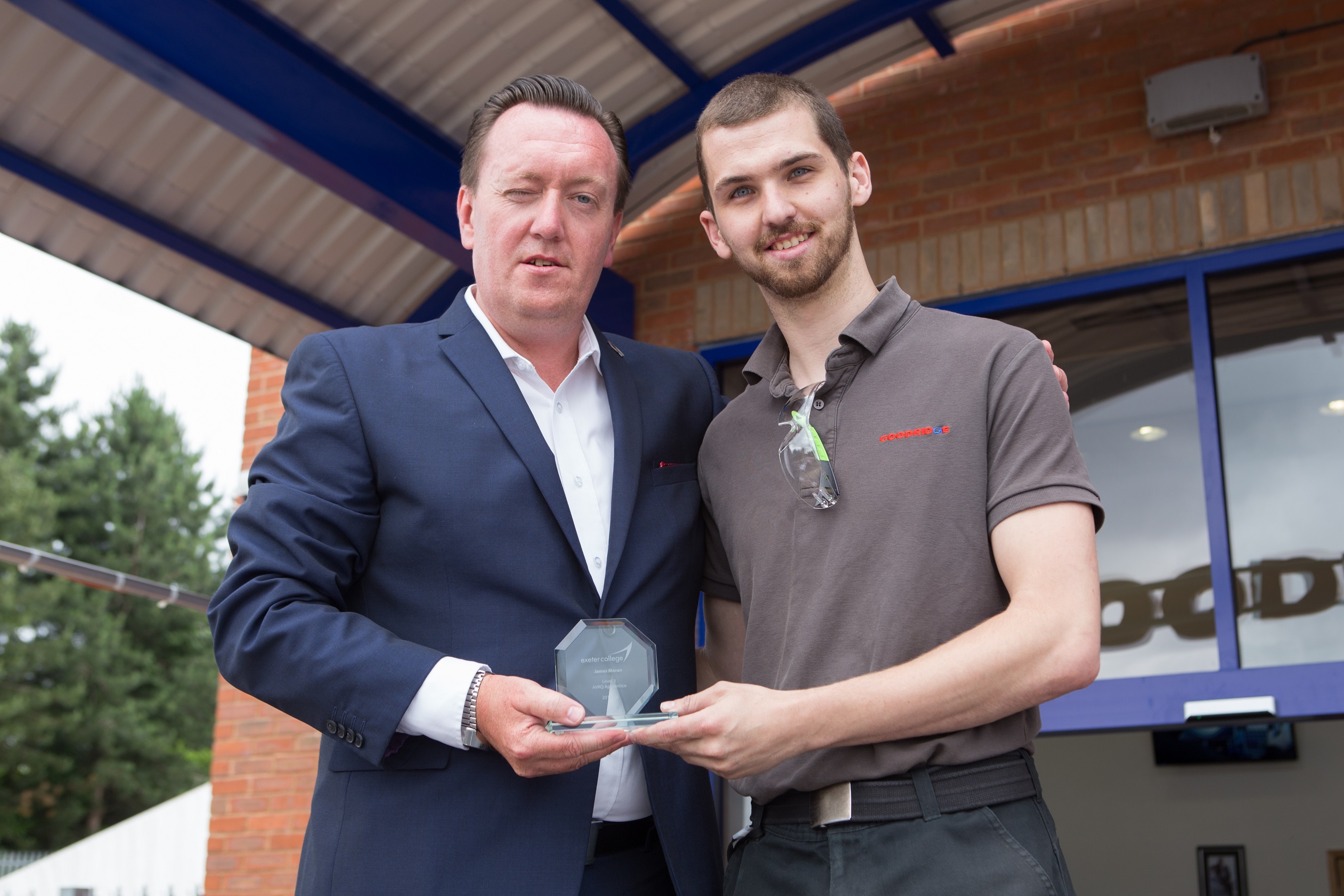 Goodridge-sponsored BMW Motorrad stunt rider, Mattie Griffin, thrills the crowd at the grand opening of Goodridge Ltd's new UK headquarters in Exeter
One of the leading businesses in the South West region, Goodridge Ltd was founded as Goodridge Aeroquip in Collins Road, Totnes, in 1969. Family owned until 2013, Goodridge is now owned by investment group, Rubicon Partners, who have supported and enabled this move to propel Goodridge Ltd towards its ambitious targets, leading the company into the next era of its ongoing success while continuing to value the Devon roots of this international firm.
Chief Executive, Jon Hourihan, said: "The joining of our two UK facilities marks a huge step forward for Goodridge and an exciting move towards a strong future in Devon, the UK and our international territories. The launch event was a huge success and I thank all our guests and customers for joining us to celebrate this step into the next phase for Goodridge, many travelling thousands of miles to be here."
18th July 2016