Goodridge Brake Line Kit for new Ford Mustang
Goodridge has announced a specialised kit for the new, Mk6 Ford Mustang. The kit in question boats a number of highly significant design features and adaptations, all of which make it perfectly suited for use on both the 2.3 EcoBoost and 5.0 V8 variants of the Mustang.
A bespoke kit that ships with uniquely designed fittings, brackets and hard lines, Goodridge's latest offering for the Mustang promises to be the best fitting and best performing upgrade kit currently on the market.
These specialised fittings and brackets reflect both the bespoke design of the system, and the fact that it's intended for use on a very powerful model that's highly likely to be driven in anger. The kit comes with both square and banjo type fittings, one at either end of the line. These have been chosen as together they form an incredibly secure fitment and can be used to mimic the route of the OEM lines, thus ensuring swift and simple fitment.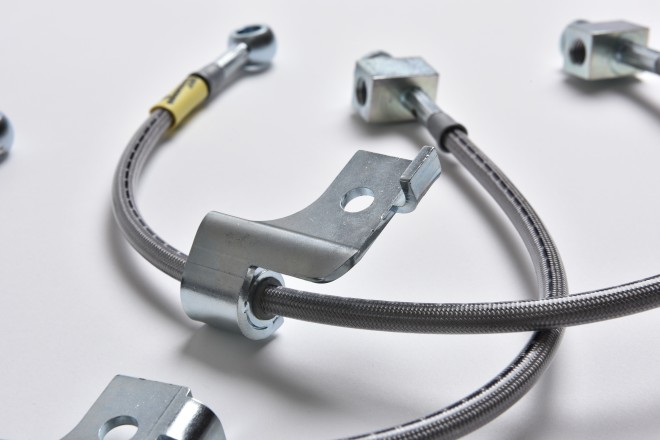 The fact that these fixings can be relied upon to provide a secure seal for many years to come is highly significant for a kit of this nature, as there's nothing worse (or indeed more unsafe) than a weak link in a performance car's brake system. Also included with the kit are a number of bolts, washers and other retaining hardware, again all specially designed and manufactured in order for the resulting brake line to be the best and most complete on the market.
Email sales@goodridge.com for more info!
29th March 2016