EVANS AND FORD FIESTA R5 EVO DOMINATE WRC 2
Elfyn Evans and M-Sport's new evolution Ford Fiesta R5 are dominating the opening round of the FIA World Rally Championship's premier support series – WRC 2.
Despite making its international debut at this weekend's Rallye Monte-Carlo, M-Sport's Fiesta R5 EVO had already made a sensational start to the year – claiming its first victory at last weekend's Sigdalsrally in Norway. And now, Evans is now proving how effective the new upgrades are on the world stage.
The event started with what could have been perceived as a disaster when the Welshman picked up a front-left puncture on the opening speed test and lost a minute and 17 seconds to the leading pack. But with the upgrades as they are, he and new co-driver Craig Parry soon made up that time loss and more – claiming the lead on SS4 and commanding a one and a half minute advantage at the end of day two.
Winning all but one stage – by a convincing margin – Evans and Parry have proven themselves a formidable pairing and the new evolution Ford Fiesta R5 a force to be reckoned with.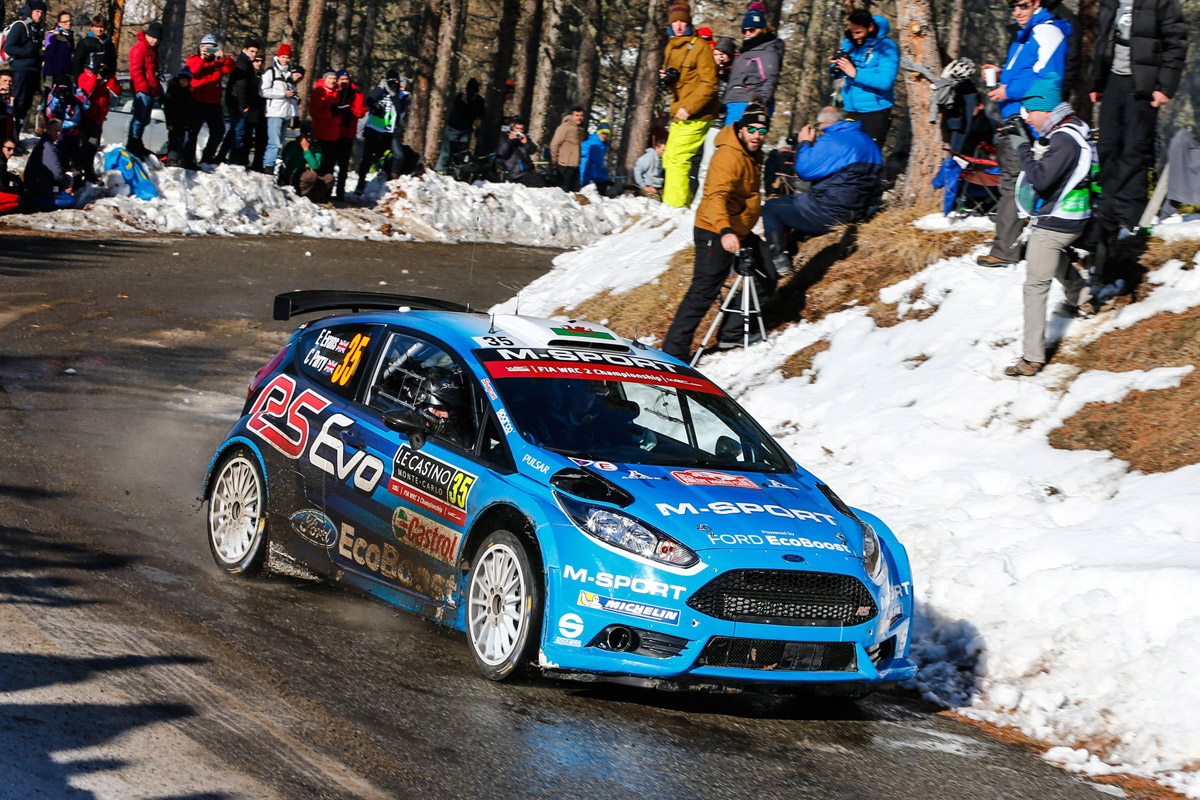 Elfyn Evans (1st WRC 2) said:
"I've really enjoyed every stage today. M-Sport has made a massive improvement with the evolution of this car and the more kilometres I get under my belt, the more I can feel it.
"I'm pleased with the pace that we have been able to show today and everything seems to be working really well. The partnership with Craig is really good and, as always, we've had excellent information from both the team and the gravel crew.
"I can't wait to get back behind the wheel and have some more fun tomorrow!"
M-Sport Managing Director, Malcolm Wilson OBE, said:
"I am delighted with Elfyn's performance today which has well and truly proven the extent of our upgrades with the Ford Fiesta R5."

"The team has put a lot of effort into this evolution and I cannot express how satisfying it is to see all that hard work paying off."

"Likewise, it's great to see Elfyn in such a confident mood. You can tell that he is enjoying himself out there and I believe that this sort of performance will stand him and Craig in extremely good stead for the future."
25th January 2016