Aston Martin on pole in Macau
20 November 2015, Macau – The Aston Martin V12 Vantage GT3 driven by works driver Stefan Mücke (DE) has qualified on pole for the GT World Cup in Macau.
Mucke's #97 is one of a trio of V12 Vantage GT3s entered by Aston Martin Racing and Craft-Bamboo Racing into the event on the streets of Macau. The #55 Vantage GT3 of Darryl O'Young (HK) has qualified in sixth with the #99 of Richard Lyons (GB) close behind in seventh.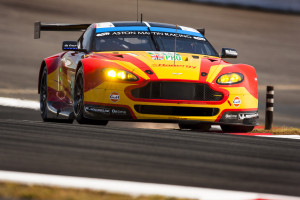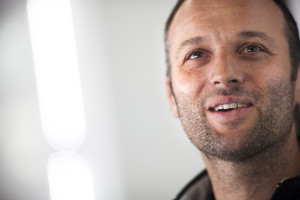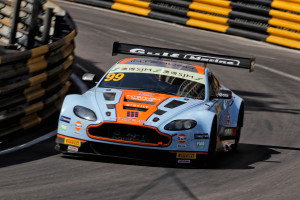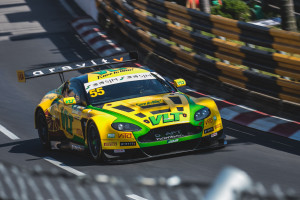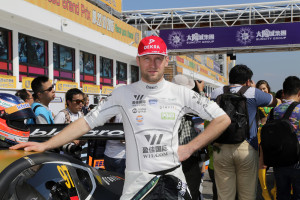 "This is a fantastic start for our team at Macau," commented Aston Martin Racing Team Principal John Gaw. "As we all know, over taking here is difficult, so qualifying positions are extremely important. 
"Qualifying in the Six Hours of Bahrain takes place later today and we are hoping our WEC team can have similar success."
The WEC Six Hours of Bahrain GTE qualifying takes place at 1700hrs today with the race tomorrow at 1500hrs local time.
The FIA GT World Cup in Macau continues with a qualifying race on Saturday at 1215hrs with the main race starting at 1255hrs on Sunday.
Driver quote:
Stefan Mücke #97:
"I am incredibly happy! Big thanks to Craft-Bamboo Racing. I am a little surprised by the result as its only my second time in Macau and I am still learning the track. The car was just fantastic today and a mega result for us. I expect a tough race tomorrow but starting from pole is nice, as I can be a little more relaxed, but we need to remember that Sunday is the important day so we need to finish tomorrow without any damage."
23rd November 2015