Aston Martin expects huge challenge in China
Aston Martin heads to the penultimate round of the World Endurance Championship in China
Four V8 Vantage GTEs are entered into the Six Hours of Shanghai
Balance of Performance expected to present huge challenge for the team
26 October 2015, Gaydon: The penultimate round of the 2015 FIA World Endurance Championship (WEC) takes place at the Shanghai International Circuit this weekend (1 November) and Aston Martin Racing has entered four V8 Vantage GTEs.

The Six Hours of Shanghai has always proven to be one of the strongest for the Banbury-based team, which took its first WEC race win there back in 2012. However, Team Principal John Gaw is well aware that the recent changes to the Balance of Performance (BoP) of the Vantage GTE mean that a repeat of this will be challenging.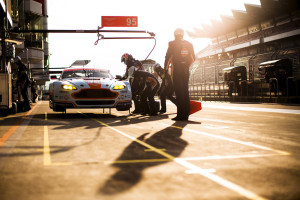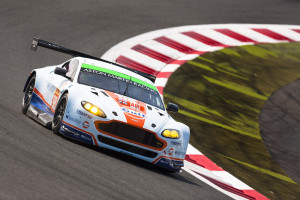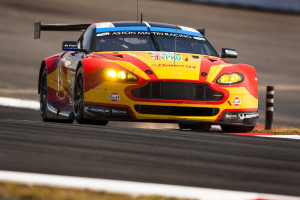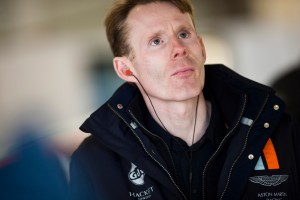 Before the last round in Fuji, the ACO re-adjusted the engine air-restrictor size of the Vantage GTE but it still wasnt enough to enable us to fight for the podium in the GTE Pro class, he commented. Only thanks to clever strategy and some fantastic driving were we able to come close to winning GTE Am.
Shanghai looks like it will be a similar story and, while we will clearly go with the full intention to do the very best we can, with the performance deficit, we have a huge challenge ahead.

The recent performance deficit has been a frustration to the Aston Martin team, drivers, sponsors and private investors, and the #95 car, run by Aston Martin Racing on behalf of Young Driver AMR, has chosen to withdraw its #95 Vantage GTE from the China round.

The #95 Young Driver AMR car is entered by Aston Martin Racing on behalf of Young Driver AMR, explained Gaw. Young Driver AMR and their sponsors have chosen not to race in Shanghai this weekend.

The Six Hours of Shanghai takes place on Sunday 1 November at 1100hrs local time. Join in with the team on Facebook, Instagram and Twitter using the hashtag #teamAMR.
Driver line-up:
96: Francesco Castellacci, Liam Griffin, Stuart Hall
97: Darren Turner, Jonny Adam
98: Paul Dalla Lana, Pedro Lamy, Mathias Lauda
99: Alex MacDowall, Fernando Rees, Richie Stanaway
28th October 2015