Anvil Hire TAG Kawasaki Sign Off 2015 On A High
Filip Backlund achieved three top 20 finishes in a tough race weekend for the Swede, but two DNF's on Sunday for Shaun Winfield ruins his positive weekend.
Following three positive free practice sessions that were run in tricky wet conditions on Friday, and drying conditions on Saturday both Filip and Shaun made it into the qualifying session with ease.
Qualifying in dry conditions saw both riders improve in time from their times set in the final free practice session, but due to the cold conditions Filip and Shaun didn't make it out of Q1. Shaun posted his personal best lap time around the Brands Hatch GP circuit, a 1:28.499, and Filip went a full second faster. This meant that both riders lined up on the grid in 24th and 25th position, with Filip ahead of Shaun.
There was only a short break in time for the team to prepare the bikes ahead of race one on Saturday. From the lights both riders got great leaps off the line, and after the first lap they held their starting positions. A battle then ensued between the teammates, but on lap four Filip started to pull away from Shaun. John Ingram then caught the 22-year-old Winfield, and as the flag came out both riders crossed the line in 20th and 22nd.
Race two on Sunday would see Filip advance on the grid to 22nd, with Shaun staying in 25th. As the lights went out, both riders got great starts and after the first few laps Shaun and Filip started to battle. In the middle part of the race Shaun moved into 20th place after a two great passes on James Westmoreland and Filip. But then his tyre started to loose grip and both of them then past him back.
On the penultimate lap Filip had worked his way into 17th, but then as Shaun headed into the final corner of 'Clearways' he lost the front end and crashed heavily into the barriers, forcing the race to be stopped. Luckily Shaun walked away uninjured.
Race three on Sunday afternoon would see Shaun move upto 21st place, his best grid spot of the season after posting his fastest lap of the weekend in race two. Filip would stay in 22nd after posting his fastest lap of the weekend. The team worked around the clock to get Shaun out on the grid, and from the start they both made good leaps. On lap three Shaun then pulled in with a technical problem, leaving it to Filip to fly the flag for the team.
The Swede battled hard with James Westmoreland all race long, eventually crossing the line ahead of the Yorkshireman in 17th place.
After the race Team Owner Rob Winfield said: "This weekend has been good, Shaun has proved he can go quicker, his time in the second race today was the fastest he's ever been around here until he crashed and that was all we could ask of him.
"Filip's results this weekend have been good, he's done well and dug in with the fight with Westmoreland, but he hasn't gelled with it which is frustrating. This year has been really tough, we planned for the showdown at the start of the season and that hasn't happened but we'll look ahead to next year, which is going to be fantastic for the whole team. I just want to thank the team, the riders and the sponsors for everything this year."
Filip Backlund commented: "For sure this weekend has been frustrating not to be fighting for points but overall we made some good improvements every session, and that's all we could have done. Now it's time for a break and refocus, revise what I have done this year and take the positives into next year.
"To be honest this year has been tough, I wanted top tens. But I can't fault the team, they have been fantastic and have worked so hard for me which I can't thank them enough for. I will have another year here next year and see where we go from there."
Finally Shaun Winfield summerised: "We've had a good weekend really, I had a good qualifying posting the first of my personal bests around here which was good and I enjoyed the first race on Saturday and I had some good pace. Race two this afternoon was good until I went for another lay down. The boys worked so hard after my crash to completely rebuild the bike, and full credit to the lads everyone got involved and I can't fault them enough.
"Once I got into the final race the lights started to flash and I had to come in because the bike was over heating. I came in and the boys found a hole in the radiator, and that's so annoying. But we'll look ahead to next year now and make the most of what we have done this year."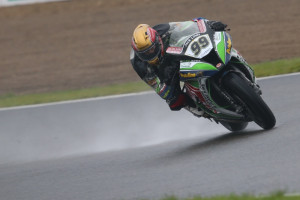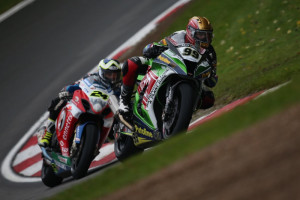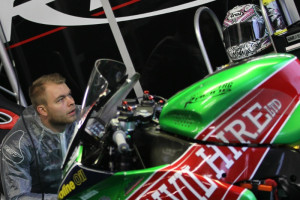 19th October 2015