Anvil Hire TAG Kawasaki Ready For Season Finale At Brands Hatch
This weekend the 2015 MCE British Superbike Championship comes to an end at the famous Brands Hatch GP circuit, with a three races over the weekend.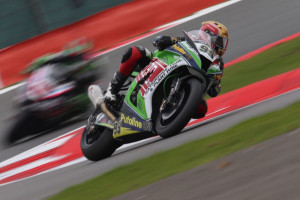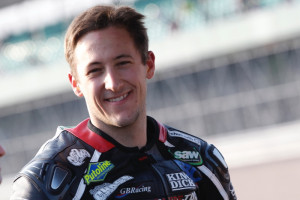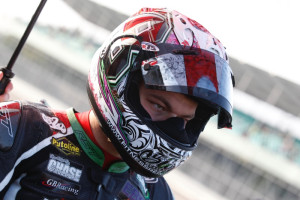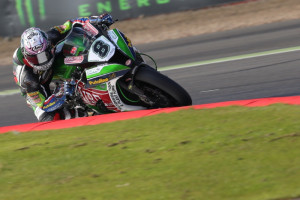 Earlier in the year the Brands Hatch GP circuit was the scene of the teams first superbike double podium, and this weekend both Shaun Winfield and Filip Backlund are looking to end the year on a high.
Following the good work from the Swede at Silverstone last time, after he and his side of garage worked hard to find the best set up, Backlund is highly confident he can end his frustrating 2015 season on a high, with two solid finishes come Sunday afternoon.
It has been a good development year for 22-year-old Shaun Winfield, after finding his feet in his first year onboard the superbike machine. Brands Hatch is a circuit that Winfield enjoys, and this weekend he is determined to achieve his first points of the year.
The Brands Hatch circuit is a favourite with riders and fans alike, with the combination of slow and testing corners teamed with the fast and flowing back section of the circuit, as the riders make their way into the wall of noise as they enter the start finish straight.
Ahead of the weekend an excited Team Manager Steve Randle said: "This weekend is the the last race meeting of the year, and we're just so excited to get out on track. It's a great setting, and to have three races over the weekend keeps us all busy.
"Filip is looking to pick up where he left off in the final race at Silverstone and end his year on a high, as is Shaun so it bodes well for this weekend. It's a been a up and down season, but we're confident we can end on a high and move on into 2016 confident of achieving better."
Looking forward to ending his season on a high, Filip Backlund added: "It's always a bitter sweet taste when the final round of the season comes. The biggest part is that it's sad, but we have unfinished business still, it's also a second chance, which after gives us the time reflect and re focus for next season.
"The final at Brands Hatch is always a special meeting, loads of people and fans, sponsors and a superb track. For me I will push as hard as I can, it's the final race of the year and I want to finish on a high."
Determined to finish 2015 with points, Shaun Winfield concluded: "I'm feeling really good ahead of Brands. It's important we pick up from Silverstone and carry on this form. The last time we were at Brands I put in some really good times, and I'm looking to improve on those, and achieve those all important first points, and end the season on a high."
13th October 2015